About Us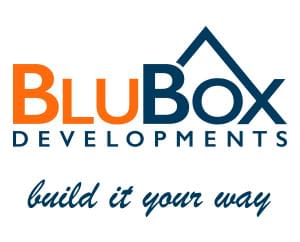 Blubox Devopments are a young and innovative home builder, born out of our passion to do things differently. Our aim is to work from the home-owners prospective, to design and build a space that compliments perfectly the needs of those that will ultimately live there.
Using modern materials & technologies coupled with traditional skills we build high quality developments that exceed expectations. Our philosophy is to build beautiful homes.
As well as new build developments we undertake many other aspects of building and construction work. So, whether you have land for development or a new building project to undertake, give us call and arrange an initial no obligation discussion so we can make your plans a reality.
Blubox Developments works with key trusted partners, companies that are as committed as we are to delivering customer satisfaction. These organisations act as an extension to Blubox Developments and help us deliver a quality service that exceeds the customers expectations.
Blubox Developments are proud sponsors of Tiverton Rugby Club, Feniton Football Club, Bishops Lydeard AFC youth team We are committed to investing in the local community.
Please complete the below contact form and give us a little information about your requirements. One of our team will contact you and arrange an appointment for Alex to meet you and discuss your requirements in more detail. Let Blubox Developments #buildityourway.